WHEN: 16th, 17th, 18th July 2021 (Middle weekend of July school holidays),
Friday Night (Before 7pm) to Sunday afternoon.
WHERE: Pureora Forest Park

Green Arrow for Lodge, Pink A for 4x4 area. (Click here for Google Maps)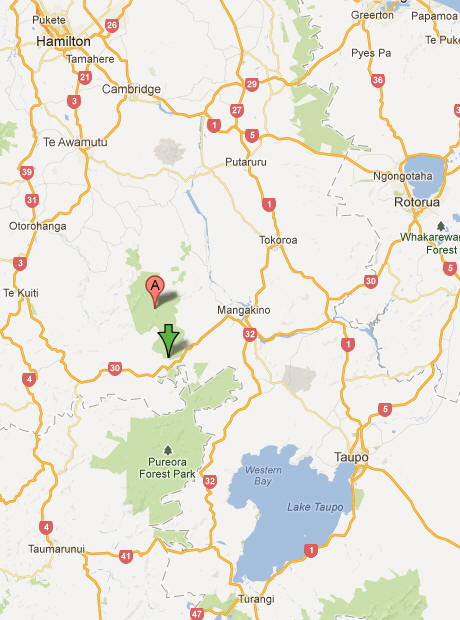 ON THE DAY YOU GO 4x4ING YOUR UNIT WILL NEED TRANSPORT TO THE 4x4 AREA.
THIS IS SOME 20K'S UP A GRAVEL ROAD.
SO YOUR DRIVER MUST STAY AT THE CAMP, IE. THIS IS NOT A DROP OFF CAMP.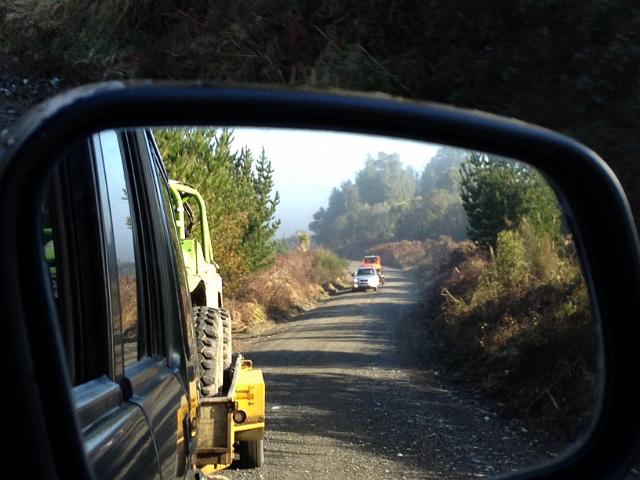 ACCOMODATION: Pureora Forest Park Lodge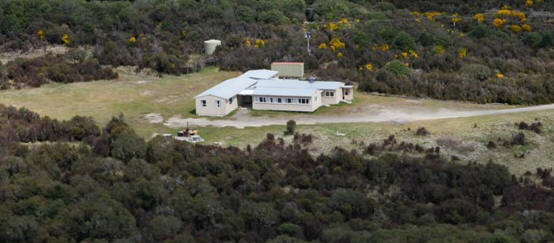 Full Commercial Kitchen.
Catering meals will be provided.
Cutlery provided, so no need to bring ditty bag.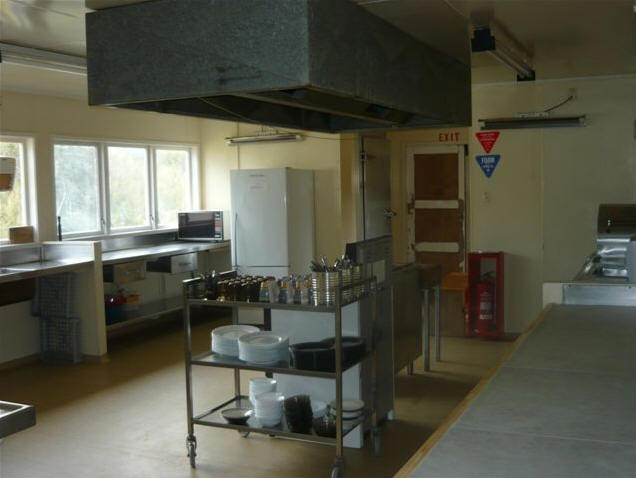 Dinning room for meals and watching movies.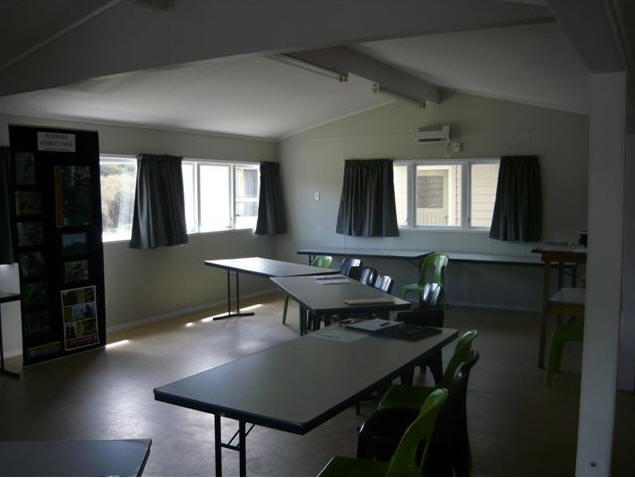 Bunk rooms for all, so bring a sleeping bag and no tents needed.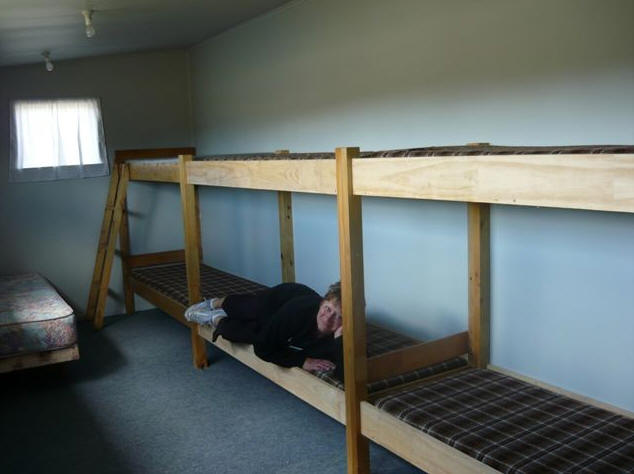 Nice hot showers after a day in the wilderness.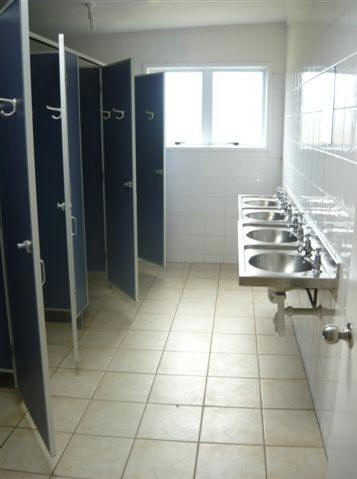 MORE ON THE LODGE HERE.


MEALS
No meal on the Friday night so have something before arriving or bring something to cook.
Otherwise meals will be provided for: SAT - Breakfast, Lunch, Dinner SUN - Breakfast, Lunch
Cutlery provided, so no need to bring ditty bag.
EXAMPLE OF THE TIMETABLE
NOTE: Dinner on the Friday will NOT be provided. Sunday will likely finish earlier than shown here.
Timetable only showing activities timetable, ie. one of the days you spend at the 4x4 base.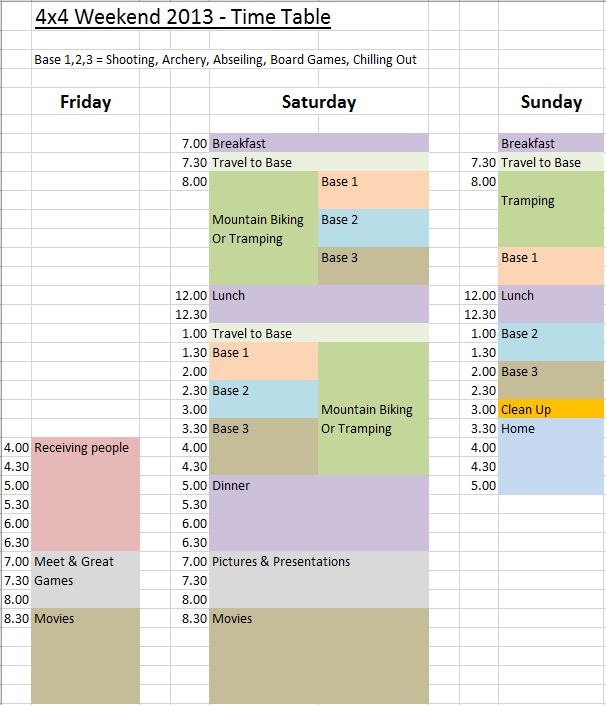 CAMERAS: Please bring them (at your own risk of course) and bring your data cable as we will have a slide show on Saturday night of photos from the days activities.
BIKES: If you are cycling, please bring your mountain bike, helmet, spare tubes etc-
MORE ABOUT ACTIVITIES HERE.
COST: $130 per person, $110 if paid by cut off date of June 15th.
(Covers Food, Accomodation, Base Leaders, Balance donated for maintenance of the 4x4 area)
Payment details will be emailed to you upon registration acceptance.
(Bank deposits/transfers only, no cheques)
SPACES: Limited to 35 Venturers (Plus Associated Parents and Leaders)
Parents and Leaders will be given a ride on the 4x4 trip if seats are available.

IMPORTANT DATES:
15th June - Last day for $110 camp fee.
24th June - Last day for $130 camp fee.
IF SPACES FILL UP BEFORE THESE DATES OR YOU HAVE NOT PAID, YOU WILL NOT BE GOING.

From previous years event:
2015 Camp - pictures
2014 Camp - pictures, pictures, videos
2013 Camp - pictures, videos
2012 Camp - pictures, report
2011 Camp - pictures, videos, report
2010 Camp - pictures, report